Holiday eCommerce shopping trends has changed throughout these recent years. The holidays are yet to come but still become the consumer top of mind topic. Hence, for brands and retailers, these make-or-break moments actually start now. In order to give you a clear picture and a bright mindset, this article will point out some particular holiday eCommerce shopping trends in the US.
How 2020 influenced holiday eCommerce shopping trends?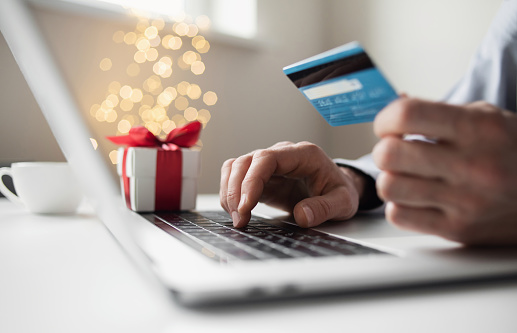 2020 was a special post-pandemic year when the holiday season was definitely different from the previous. People are eager to return to traditional stores. On the other hand, this epidemic seriously made an adjustment in the way they discover, shop and buy. Brands and retailers of all sizes will be challenged to meet up with the demand and adapt to new ways of serving customers.
In the world
As the consequences of store closure, the most obvious fact was that a particular amount of holiday shopping was pushed to happen in the digital area. In 2021, maybe in some place after the pandemic, stores might be open again. However the chances are that during the holiday, these stores will be closed.
Naturally, these closures will push more shoppers to shop on eCommerce outlets for Thanksgiving and Black Friday. Thereby creating a prospect and foundation for future holiday seasons as well. As a result, eCommerce retailers will have to prepare as they will probably be much busier than ever. It can be explained that even though shoppers look forward to coming directly to the store, many others are already familiar with shopping online, so they can avoid issues when shopping in-store like crowds, long lines and other less-than-desirable aspects of seasonal sales events.
In the US
Sharing the same trend in the world, being reshaped by the pandemic effects, citizens in the US started to fall for eCommerce shopping more than ever in 2020.
New data from IBM's US Retail Index, Covid Pandemic increased the shift from physical stores to digital shopping by around 5 years. Physical stores underwent a significant drop of 25%, including non-essential retailers. This grew up to 75% in the second quarter of 202.
Top holiday eCommerce shopping trends
While it is hard to somehow predict exactly how the holiday season will take place, there are some certain aspects that could be clearly foreseen.
More online shopping due to convenience
As this is the theme shown in the above part, eCommerce possibly will grow significantly in sales during 2021. People will prefer this shopping method more as it is a quicker, easier experience during the chaotic holiday season. As far as retailers are concerned, what this means is that it is critical to get in front of as many shoppers as possible. Therefore, it is crucial for enterprises to optimize their site and content offerings to leverage the power of search this holiday season.
Mobile dominates the online shopping device
2020's lockdowns significantly increased not just online shopping, but shopping on mobile devices in particular. Facebook's 2020 Holidays Insight reported that mobile purchases increased on average by 50% year on year. Participants of which were Gen X and Boomer. Mobile accounted for nearly 73 percent of eCommerce sales, according to data from Statista.
Hence, for eCommerce holiday shopping trends in 2021, mobile therefore undoubtedly will play the main role in making purchase decisions. As a consequence, if retailers fail to optimize their websites or optimize the site, they will lose a potential lead.
Shoppers want free shipping, easy return process
It is not a myth that even in normal times of the year, consumers have grown attached to the idea of free shipping. And even in the holiday season, the product cost alone, if plus $10 or $20 will definitely be a deal-breaker, resulting in cart abandonment. Therefore, part of the savings that consumers are looking for is offers of free shipping. This become a must during the holidays.
Nonetheless, if retailers, though offer free shipping, but build a complicated and stressful return policy, shoppers might still forgo their order in favor of another merchant with a more simple return policy. As a matter of fact, the important part is that the process be effortless for consumers, to provoke sales.
Conclusion
In conclusion, it is essential that retailers should start to plan the 2021 promotions. Also resources and materials, since the holiday season is around the corner.