B2B sales pipelines is a delicate concept. This is known as a business process that moves along with the customer's journey, from interest to buying. So, in other words, a robust sales pipeline assumes to be a central role in any businesses of all kinds.
On the other hand, it was revealed in A Vantage Point Performance and the Sales Management Association survey reports that 44% of business leaders asked, thought that their sales pipeline was ineffectively managed. To review your B2B sales pipelines to ensure a persistent flux of sales and positive results, in this article, we will offer you some tips to optimize sales pipelines.
Why is the B2B Sales pipeline important? 
With the role in closing deals and generating revenue for enterprises, it is not difficult to recognize the importance of a B2B sales pipeline. However in this part, we shall dig down 
Manage sales team in a more efficient way
In order to maintain all the deals to go through your B2B sales pipeline, at every stage, the manager has to take different actions so that the last step could be successfully finished. Keeping track of key metrics periodically means that sales managers can determine and simplify challenges for every salesperson before they can impede the sales process.
Improved deal size, volume, and revenue
Maximizing volume, size and revenue are all that enterprises want to keep growing. But the question is how to know when to pursue more enthusiastically and when to use less effort to drive? In this case, a sales pipeline by watching steps will help you to judge precisely to make a decision.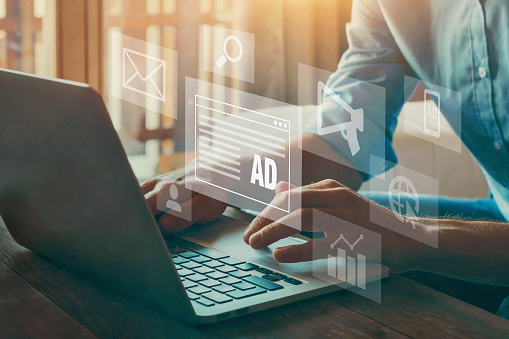 Focused allocation of resources
This can be drawn out as the consequence of the above benefit. When you know the location at each stage, it is then much easier to allot resources to close the deal. Sales managers can ascertain which deals are important and if they will need more time to be converted.
Ways to optimize your B2B sales pipelines
It is enough with the philosophy, now it is time for some practical and serious actions to achieve the prospect result with the B2B sales pipeline.
Create a standard pipeline management process
It is crucial to have basic and specific milestones. And then clarify stages that are all well understood by your sales team. Your sales reps should not be guessing the stage a particular dear is at or how they can men have to guess the stage a particular deal stands at or how they manage the deals at every stage.
Furthermore, this process needs to be in resonance as ideal customers perceive some identical characteristics and this is the fact that could be used to standardize your pipeline management process. 
Automation
The Industrial Performance Group conducted a study on North American salespersons. It was found that it took salespeople only 36% of their time for selling, while the rest of the time was to deal with problems, administration, emails, making reports, etc.
Automation will be the answer to your problem and concern, to eliminate administrative tasks and improve productivity. You can compose sales emails and make instant available templates. After you have reduced your teams from administrative tasks, managing leads in the B2B sales pipeline becomes easier.
Use the right sales pipeline stage
This helps you guide your teams toward the right direction and close deals more efficiently.
The stages are quite similar to a consumer's journey as below:
Lead generation:

By event marketing, email marketing, content marketing, and many other campaigns, this stage generate needs and wants
Lead nurturing:

Next step, you qualify leads with the help of automated marketing messages to know which one is the best leads to follow up
Sales qualified leads:

You then qualify the leads further to specify the situation by time, budget and other needs.
Closed deal:

Convert the lead to a purchase
Post-sale:

Engagement after sales to boost loyalty, which is a repeat purchase prospect. 
If you wish to convert your open-source Magento store into B2B format, GritGlobal has now offered a B2B platform exclusively for eCommerce merchants who wants an open-source eCommerce platform with an affordable pricing plan. You can discover here:
You can now convert your Magento store into a B2B format website without effort.
Conclusion
In conclusion, the B2B sales pipeline is the lifeblood of all businesses. Hence, people should not underestimate its importance. Inefficient management equals losing potential consumers. Therefore, the chances are that you need to refine the way your sales pipeline works too.