When you start creating a Magento 2 website for your B2B eCommerce business, you need to install a Magento 2 B2B theme to publish your pages on the web. Selecting Magento themes can be overwhelming because it plays as the face of any company. However, thanks to built-in options, buying a Magento theme is not as expensive and distressing as it was several years ago. There are thousands of free and paid Magento eCommerce templates available on the market to choose from. This article will show you top 10 Magento 2 themes for B2B businesses.
Porto
Since 2014, Magento 2 Porto theme has been the best-selling Magento enterprise theme. Porto is well-known when it satisfies over 15,000 users. With the release of its second version of the theme, Magento Porto theme has 20 pre-made demos that you can start using straight away with the help of the theme's one-click demo import.
Porto theme Magento 2 also provides 18 unique homepage layout variations.
Porto is extremely flexible and a successful Magento 2 B2B theme provider on the international Magento B2B eCommerce.
Infinit
Besides Porto, Infinit is also among the worth considering options. This is another multipurpose Magento enterprise theme – for you, which is a product from Codazon Group. It offers 15+ homepage layouts on multiple subjects to serve various industries. Utilizing this Magento RWD theme, you can apply any design you like, customize their colors/ layouts to suit your brand image, and can change to other designs anytime.
Fastest
Created by Codazon Group, Magento 2 Fastest Theme also caters to a wide variety of purposes such as Food & Beverage, Medical, Mechanic, Fashion, Accessories, and more. In particular, this responsive Magento 2 B2B theme maximizes the strengths of the Megamenu Pro Drag & Drop feature. This assist users to customize the site display conveniently and navigate more accurately.
Claue
This theme has 20 homepage layouts which are clean and modern Magento enterprise themes for the B2B eCommerce store. Claue includes tons of options for the shop, store layouts, blog, portfolio, and other useful pages and meets any kind of eCommerce site.
This theme is built based on MGS Front-End Builder. It comes with a mega menu, one-step checkout, store locator, daily deals, color swatch, and an Ajax cart.
Claue includes extensions such as Blog, Shop by Brand, Lookbook, Product Tabs, Magento Banners, and Catalog Ajax Scroll. You can easily swatch size, color or any attributes and optimize the theme with a powerful admin panel. Let Claue flourish your business and reach your full potential today.
Ultimo
Ultimo is a fully responsive layout of premium Magento B2B themes with unlimited colors and designs. It is extremely customizable, easy to use, and optimized for SEO very well. This Magento 2 B2B theme includes various brand logos and sliders, suitable for every type of store. You can change the visual appearance of almost every element. You can edit directly in the admin panel with no code.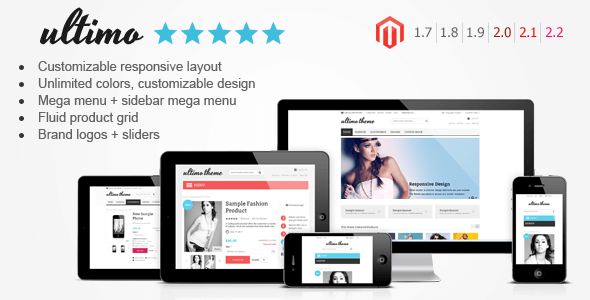 Hebes
Hebes is a modern, clean, and professional customizable website theme for building a Magento B2B website, B2C business, company, and organization websites.
If you want to build an awesome website, the Magento 2 themes for B2B come to help your Magento B2B commerce. This Magento 2 B2B theme has 16+ layouts and suits any type of business – furniture store, fashion, and more.
Ureno
For those who are keen on minimal B2B website templates, Unero is a brilliant choice among Magento 2 B2B themes. This Magento theme was able to draw merchants in because of its simple yet efficient appearance. Besides, with over 18 options of appealing layouts, you can regard Unero as a versatile tool to make your website look more modern, minimal, and refined.
Therefore, Unero is highly recommended for B2B businesses supplying items related to decorations, furniture, accessories, and menswear products.
Pearl
Pearl is a Magento theme designed by WeltPixel. It stands among the best Magento 2 B2B themes for the fashion industry thanks to its clean and modern design.
Choosing this Magento 2 template, you will be impressed by a high variety of admin control options for front-end styling. Moreover, the Pearl theme embraces vital elements for a fashion website. These include professional lookbooks, sliders to present collections, parallax, and many more.
ArtFurniture
Exactly as its name implies, ArtFurniture is a Magento RWD theme that serves wholesale companies selling furniture, interior, or home decor. Also, this Magento B2B theme brings a seducing appearance that can strike any minimalist advocate's eyes.
Printshop
Printshop is among the newest Magento wholesale themes with over 25 different layouts and an unlimited color system. Nevertheless, it is a great and perfect Magento 2 B2B theme for online store owners.
Printshop not only brings a new breeze to your shop, but it also boosts your sales significantly and offers a great shopping experience for customers. Printshop has been created as a Magento B2B eCommerce solution for online stores. Moreover, PrintShop has a lot of powerful features to both impress and please customers.
Conclusion
There are numerous Magento eCommerce templates for B2B as the best choice for online wholesalers to choose from. We hope that those Magento 2 B2B themes above will help you to determine the most suitable one for your online business.